Selling Your Home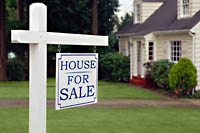 Let Tiffany Eden Miller, Award Winning Realtor and Top Producer in Tennessee work for you! As a native to Tennessee and local resident, my knowledge and insight of the local market enables me to ensure that you have a Successful Selling Experience!
Though I work the entire state, most of my work is concentrated in Middle Tennessee and the greater Nashville Area consisting of Davidson, Robertson, Sumner and Cheatham Counties.
You and I together will take the steps necessary to determine the current Market Value of your home, factor what your net proceed from the sale must be, address any cosmetic needs/repairs before listing and provide Home Staging & decor as needed to showcase your home so it stands out in the crowd!
Leave the ADVERTISING to me! With a background in Mass Communications I've got you covered. Your home will be featured on multiple sites that you can locate on the favorite links section of my website, as well as famous home magazines and local publications.
FIRST IMPRESSIONS are Everything! - Your home's photos are a buyer's first impression and WILL make or break your sale! I have seen hundreds of photos of other agent's listings taken in the dark, in bad weather and my favorite...a picture of the agent's reflection in the vanity bath mirror of them taking the photo. Sellers you MUST check your listing once it has been uploaded. Ask your agent to let you be part of the editing process before your ad is up and running. I will be taking several pictures of your property to find the perfect one that will lure the buyer in, and make them Fall in Love with your property!
Services prior to me listing your property are available by Highly Recommended Business Partners whose expertise include Remodeling, Construction, Carpentry, Electrical, Plumbing, Painting, Flooring, Roofing, Yard Maintenance, Landscaping and more! For those of you who can't afford to pre-pay for these services, some services can be arranged to be paid at closing. Call Tiffany Eden Miller at 615-554-2151 for more information.
Let's talk straight about the Current Economy & Market Conditions...Don't be afraid to reach out for Help if you are having trouble making your mortgage payments, and are behind or late on your payments and fear losing your home due to a FORECLOSURE. Before you file for BANKRUPTCY or abandon your home there are Solutions to consider. One that I consistently perform is known as a "Short Sale". If conducted by an agent like myself, with experience negotiating short sales with loss mitigation departments within mortgage companies, the process can be smooth and Rewarding to YOU the Seller, the Buyer and the Lienholder mutually. Feel free to contact me at teden@realtracs.com or call my direct line at 615-554-2151 for references of people who have taken that route and their Success Stories. I think you will be relieved!
25 POINT CHECKLIST OF THINGS TO DO TO SELL YOUR HOME QUICK! This is a list I have composed over the years of the top items that come up time and time again in every listing situation I have. Simple as they may be, the are just as simple to overlook even though they are right in front of you. Email me at teden@realtracs.com and I will be more than happy to forward that list to you, as well as other counsel on the best route to take in a Competitive Market!
For most families, their home is their largest financial asset, and deciding to sell it is a big decision that involves a lot of preparation and work. When you're ready to sell it's important to have an Experienced Real Estate Professional handle the details involved in the successful sale of a home for Top Dollar!
As a veteran agent, I know how to handle every aspect of the sales process - from strategically marketing and showcasing your home to making sure everything's signed, sealed and delivered by the closing date.
Providing you with comprehensive, high-quality listing service is my top priority. So when you decide to sell your home, please contact me and let's get started!
The following articles are a great place to start if you're looking for information about the sales process and how you can get more for your home when you decide to sell.